Get Me To College

2022

Academic Readiness
10 Tips for Becoming the Best Student You Can
Read the advice. Make A Plan!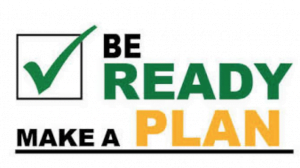 1. How Do I Get Ready?
Make A Plan
Get organized and make a plan.
Decide to do your best and take the courses needed to get you into the college of your choice.
Make  A Chart: This is one possibility
http://admission.universityofcalifornia.edu/counselors/files/My_Academic_Planner-EAOP.pdf
Get Ready for Math and English
When you get to college, you will need to take a variety of general education classes, including math, English, foreign language, social science, and science.
So really work on your math and English
Get help with your writing when you can.
Consider taking English 101 over the summer.
Take Honors and AP classes if you can.
Read, write, and practice math problems.
2. What Courses Do I Need to Take?
For the UC and CSU, you must take and pass the A-G courses with a C or higher by your high school graduation. The more competitive the school, the more the college expects you to go beyond the requirements.
Private colleges don't require A-G course requirements, but most have similar goals so following the A-G is a great place to start.
A.History
ü2-3 years of History (US History, European
History, Government, Economics, and electives—Psychology, Sociology, World
History)
B.English
ü4 years of
English (ESL 4, English 9, 10, 11, 12)
C.Math
ü3-4 years of Math
(Algebra 1, Geometry, Algebra 2, and higher)
D.Laboratory Science
ü2-3 years of Science (lab courses-Biology and Chemistry. Then also Physics, Environmental
Science, Anatomy, and Physiology) 
E.Languages Other Than English
ü2-3 three years of Foreign Language (Those who are fluent and can get an 800 on the SAT 2 in
their foreign language can waive out. See below for more options).
F.Visual and Performing Arts
ü1 year of them same Art (Music A and B; Drama A and B; Art A and B, etc.)
G.College Elective
ü1 year (Higher classes than required courses count, also electives. THEY MUST BE APPROVED
COURSES, SO CHECK BEFORE TAKING ONE).
Here's the current UC requirements. https://admission.universityofcalifornia.edu/admission-requirements/freshman-requirements/subject-requirement-a-g.html
3. What Are the GPA Requirements?
The UCs currently require a minimum 3.0 GPA.

The CSUs require without any testing, a minimum 3.0. If you have a 2.0-2.9,
you can qualify if you get minimum SAT or ACT test scores. (They have waived test scores through Covid-19). They are currently weighing whether to remove the SAT/ACT requirements.
For private colleges: There are no minimum GPAs. Each one has different academic expectations!!!
For all colleges: Do not drop an area when you finish the minimum requirement.
If you replace Ds, the UCS and CSUs don't count them. Other public and private colleges may count them as well as Fs in your GPA.
4. How Can I Calculate My  GPA?
Remember your high school GPA will be different from your UC and CSU GPAs.

High school requirements include PE and Health, and these are not counted in state but private colleges may count them.

The UCs and CSUs do not see your 12th-grade grades until after you are admitted but will take back your admissions if you do poorly. They do not take your 9th grade GPA into account.

You need to retake classes with Fs or Ds in all A-G courses by the beginning of 12th grade to raise your GPA.

Private colleges will see 9th and 12th-grade grades.
5. Where Can I Calculate My GPA?
Every semester check your GPA with your counselor. Make sure your grades and classes are correct.

Cal State Apply has a a great free public site that helps all students. It provides a planner, ongoing tips, and information about each CSU c

ampus and academic programs. https://www2.calstate.edu/apply
6. What If I Do Poorly in Foreign Language or Math? What If I Hate A Subject Area?
Foreign Language Notes
American Sign Language at a community college can count as
two years of a foreign language.

Passing Spanish 2 at a college counts as two years of Spanish. The same with other foreign
languages.
Middle school foreign languages may count as well.
If you stop taking a foreign language, you should pick up another subject.
Don't stop foreign language your senior year as colleges have foreign language requirements, and you may have to do more foreign language in college than you want.
Math Notes
If you dislike math or do poorly, do your best to go at least one year beyond Algebra 2.

Statistics is a great option and will really prepare you for many academic fields.

Get tutoring and work with your teachers.

Do the best you can in math as colleges really want students who do well in math and science.
Other Subject Area Notes
If you don't like a subject area, then do the minimum.

BUT retake classes you failed.

AND go beyond in other content areas, such as arts, technology, English, or sciences.
7. How Do I Impress A College?
Make sure you are taking the hardest courses possible at your school.

Start with A-G courses the minute you start high school.  That means taking at least Algebra 1, Biology, a foreign language, English, and history. 

Take AP and honors classes.
Take classes at community colleges. They are free for high school students. You can take electives, such as psychology, sociology, art history, and more. You can work on your reading and writing. You can take your art class if you have so many classes you don't have time for that at school. Get the schedule online or from your counselor. You will need a counselor's signature to enroll.
Take enrichment programs around your academic and arts interests. There are so many online places to take classes.
Take after-school, Saturday, and summer programs.
Really get to know your teachers and ask to work on more projects. Teachers write recommendations for private colleges, some public universities, and scholarships.
SAVE YOUR BEST WORK EACH YEAR. Some colleges required graded papers.
8. How Do I Improve My GPA?
Take Honors and AP Classes. The UCS and CSUS bump up your grades at least one point per class.
In tenth grade, the UCs and CSUS only count two year-long honors or AP classes.
In 11th or 12th grade, take as many as you can as long as you do well.
Take classes that push you ahead academically at community colleges. They give you the same academic bump.
Private colleges count courses in different ways.
All colleges want to see you take the most rigorous course schedule possible.
9. What If I Did Poorly Freshman Year?
You're lucky as the UCs and CSUs don't count 9th grade GPAs but they don't allow Ds in their required classes.
Remember, they don't see senior year grades until after you are accepted.
So make up Ds and Fs in 10th and 11th grades so the colleges will see your higher grades.
You can make classes up at your school, during summer school, at skills centers, and at community colleges.
PRIVATE COLLEGES AND OTHER PUBLIC UNIVERSITIES DO LOOK AT NINTH GRADE BUT WILL LOOK FOR AN UPWARD PROGRESS.
The goal is get As and Bs and keeping working to get higher and higher grades.
If you need to make up classes, go to a local skills center or take the class online. Make sure the courses are UC approved.
10.  What Do Private Colleges Look For?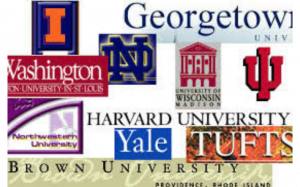 Private colleges look for different kinds of courses but at least want you to take the A-Gs.
They always like you to follow a passion and to go beyond what is required.
If you want a scholarship, the more initiative you follow the better.
If you want to attend an arts school, take as many arts, drama, or music classes as you can!!!
If you connect deeply with a content area, go as far as you can.
Develop deep connections with academic teachers!!!
They often want you to go beyond your school boundaries so that's why community college and summer programs are great.