In a brave new move, UC Berkeley is asking some applicants for two recommendations from freshman applicants to the class of 2020. These recommendations are optional. One must be from a teacher; the other from someone else who knows certain key qualities about the applicant. There are pros and cons to this move.
Pros.
Many candidates will get to have other voices advocate for them.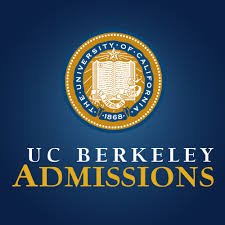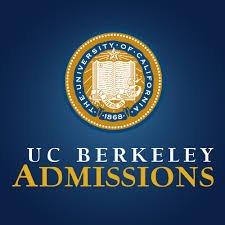 Applicants are much more than their grades and test scores. These letters add a new powerful dimension to the application process.
Cons.
Overwhelmed teachers, counselors, and others. In 2014, 73, 774 applicants applied to UC Berkeley. So in addition to two essays, the admissions officers will have now find time to read up to two recommendations per applicants.While this is possible, I wonder how up to 73,774 teachers and 73,774 others will find the time to write letters. As it is, many public school teachers limit the numbers of recommendations they will write. What made it possible for many kids to apply to the UCs was the lack of recommendations.
Overall
Berkeley is changing the game. How will school officials address this new addition to Cal's application process? How will teachers address the dramatic increase in requests for letters?
We will have to do significant work to train more teachers and others to write powerful letters.
From UC Berkeley–June 2015
In April 2015, UC Berkeley adopted a new freshman admission policy. Starting in fall 2015, all applicants to UC Berkeley will now have the opportunity to submit two letters of recommendation.   
Furthering our belief in the value of holistic review, we ask that those who write letters consider the following concepts when asked to add a letter to the application process:
Academic performance and potential (both overall and in the context of the class)

Love of learning

Leadership (in school, family, or community)

Persistence in the face of challenges

Cross-cultural engagement

Originality/Creativity

Demonstrated concern for others
Throughout the summer and fall, we will continue to update this page with details and tools. Since the policy is new, we start now with a list of the most frequently asked questions we have heard in discussions of the new policy:
Who should write the letter(s)?
One letter must be written by a teacher or instructor. The second letter can be written by anyone the student selects, ideally someone who knows them well and can speak to one or more of the characteristics above.
How will the letters be submitted? 
All letters must be submitted electronically. No letters in the mail or by courier will be accepted. Applicants will initially identify letter writers as a part of the application process.
Is there a word limit?
While there is not a word limit, we ask that letters be limited to one page if possible.
What is the deadline?
All letters will be due by 11:59 p.m. on January 1, 2016. After this date, it is not guaranteed that a letter can be read as a part of the application review.
Will a third letter be accepted?
No. Only two letters will be accepted.
Will applications without a letter still be read? Will they be at a disadvantage?
 The new policy remains committed to making sure that all freshman applications are thoroughly and thoughtfully read, with or without a letter. Students without a letter will not be at a disadvantage, but we do highly encourage students to use this opportunity.
How can Berkeley help prepare schools for this transition?
Berkeley has been talking to stakeholders both on and off campus, and the feedback for this effort has been positive. To support the effort and allow greater access and understanding, UC Berkeley will create a set of online tools this summer and will welcome the opportunity to speak to groups of teachers and counselors who may be interested in learning more about advocating for students through letters of recommendation.
 How will high schools know that a student has requested letters from teachers in their school?
Applicants will be able to identify a school official, in addition to the two people who write letters, who will receive a request to review the high school information that we have on file for the school. The school official will also be notified of the applicant's intent to apply and the names of those who have been asked to write letters.  
Does this impact transfer students?
No. This new policy only impacts freshmen. Transfers do not need to supply a letter of recommendation.  
Are other UC campuses also accepting letters of recommendation?
No. Berkeley is the only UC campus that is accepting letters of recommendation for the entire applicant pool. Students who apply to multiple campuses may find that each campus has its own process for collecting additional information as needed from an applicant.