As you are sitting in your English senior class, you start to think about your college life ahead. As you're making preparations to your new life in college, you start to get nervous about how life in college will be. As a freshman fresh out of high s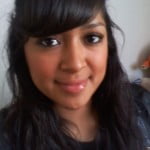 chool, there are going to be some few tips and advice you might consider before you start your first day of your new life. So as you are getting ready for applying to and attending at Cal State, you should apply for EOP.
I know the value of EOP because EOP enabled me to now be a third year, pre-med student at Cal State LA. I'm the first in my family to go to college!!!: Here my six reasons you should apply.
You MUST Join EOP. This program helps you in several academics by providing tutoring for your critical thinking classes. EOP is a huge help in your college life because it helps you financially and academically. It allows you to take free tutoring classes without charge in a face to face method, and it also provides you with the enough tools to make smart choices throughout your career.
You'll be able to make acquaintances through EOP. It helps to join programs in campus because you make connections and friendships that could last you a lifetime.
You will be first priority in registrations. When students register for classes each quarter they have to deal with compete with other people for classes. If you are in EOP however, you will not have to an imbalanced schedule or have to take the worst classes just because you weren't able to have enough time. EOP lets you register for classes a week ahead of everyone else making it easier to make year schedule a delight.
You will improve as a student. When you have help from EOP you are given a lot of helpful resources to make your academics a lot easier, trust me. I had a lot of trouble with math in my first year, so having EOP as a helping hand I was able to take study group courses for my math courses which made it a lot easier to understand the material.
You will have helpful workshops. EOP offers workshops for students to get an idea of how the campus life is and benefits they have when being part of the program. EOP also offers these workshops, to inform students of how to get ahead of the game. More informative workshops about the school, makes college less stressful.
You will have money in the bank. As a member of EOP you will also be given financial aid that can help a lot in your college expenses. You might think that all your college expenses will be covered by the FASFA, but trust me, a little more helps. If your planning on commuting to campus, a little more in your pockets will be able to pay for you transportation which is a big part in being a college student: getting to class on time. You will also be able to pay for your book and will not have to stress about borrowing a friends book or taking one out of the library. It will allow you to have enough money for school supplies that you might need in a daily basis. Lastly. You will have money to purchase snacks, which is a big part in being a healthy college student, being sick make learning a tough job.
Remember, as you are planning this once in a lifetime experience, think about joining this helpful program that does not hurt you, but benefits you in a positive way. Having a helping hand in college makes it easier for you to get to know the campus and the great people who help in thrive. SO FILL OUT YOUR EOP APPLICATION NOW.