If you're reading this article, you are most likely one of the tens of thousands of seniors placed on college waitlists, the new strategy for enrollment management. If you really want to go to a college that waitlisted you, do not wait to follow as many of these 10 tips as possible.
1. Be proud of the colleges that accepted you outright. Since May 1 is the national deadline for accepting colleges, you need to choose the one college you will attend if you do not get off the waitlist of a school you'd rather attend. So please visit the schools that accepted you and recognize the outstanding programs they offer. These colleges are usually better fits than waitlisted colleges.
2. Make sure you accept the waitlist invitation. It is no longer assumed you will accept the waitlist offer so accept the invitation whether paper or virtual immediately.
3. Prepare a packet of new and compelling information. Anything you submit must be new and compelling evidence about why you are a great fit for the college. Do not repeat information you already provided. Prepare the materials now and submit them anywhere between now and the first week of May.
4. Write an updated letter/email updated to the admissions committee. Thank the committee for placing you on the waitlist and emphasize your accomplishments since you applied. Consider this a cover letter to your overall waitlist application. Introduce the other materials you are submitting and commit to attend if you get accepted. Then provide key evidence of your accomplishments since applying.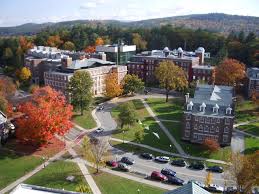 5. Visit the institution. Visit the admissions office to remind them of your interest. Contact anyone in the admissions office whom you met in person or via email. Remember, college visits in April should focus on the schools that already accepted you. Most colleges will not have time for most waitlisted students during April.
6. Submit new letters of recommendation. Ask a senior year teacher to write you a letter of recommendation. This letter should really emphasize your current academic talents and accomplishments and focus on how you will thrive at that college. Also consider asking for a letter from a non-academic professional, who can attest to your major accomplishments this year in a sport, activity, or job.

7. Ask your high school counselor to contact the waitlisted college(s) on your behalf. Do not have counselors contact schools you will not accept.
8. Contact your alumni interviewer–if you think you had a good interview. Thank the interviewer again and then ask for any advice about moving from the waitlist to admissions.
9. Submit third and fourth quarter grades. The waitlisted colleges will want to see your current grad
es, so this is not a time for senioritis. Keep doing great work and have your counselor submit your current grades.
10. Be willing to make decisions quickly. Most colleges do not go to waitlists until May after they know which accepted students have accepted their offers; they may go to their waitlists all the way through the summer. It's a trickle down effe
ct. This process means you and your family will lose non-refundable enrollment dollars should you opt to accept a waitlist offer. Y
ou will often only have a day or two to accept the offer, meaning you must check your emails and voicemail messages daily.
Colleges often take kids off waitlists often who can afford to pay outright, have special connections, fulfill re
gional needs, or make a spectacular case. Remember, spots only open if the college has available spaces, and sadly many colleges waitlist many more students than the sizes of their entire freshman classes. So please, really focus your energies on accepting a college that already recognizes you're the perfect fit.


Don't wait to find your college happiness.