July College Readiness Tips for Rising High School Seniors
Please use July to jumpstart your college application process.  Many applications will open August 1, so follow these five key tips to make the most of this summer and get ready for the exciting fall college application season.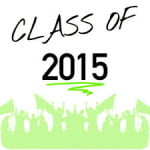 Prep for college applications. Many applications are already up while the majority will open August 1. Try to fill out as many of them before school starts as possible. So right now, you can

prepare to make accounts ands set up a system for saving user names and passwords.
get started with collecting information for the applications, including your educational history, family education and professional information along with key school counselor information.
check your most recent transcript(s) for accuracy.

Finalize your resume(s).

Every senior needs a resume. The resume helps you fill out college applications, find key fall internships, and go on college interviews. During interviews, you can give the resume to your interviewer, who most likely will not have seen your application and also give yourself reminders of what you have done. (Remember, colleges are looking for actively engaged students, so perhaps you can find one more internship or activity to do this summer). You can also prepare resumes for your artistic or athletic specialities.

Start working on your application essays. Now is the perfect time to get started on your Common Application long essay or long essays for your state colleges or other applications. The prompts for the Common Application are the same as last year as are the prompts for the UCS, University of Texas, and other major public universities.  Look at our tips for brainstorming and writing essays on

http://www.allcollegeessays.org

 and on slideshare 

http://www.slideshare.net/getmetocollege/.

Remember, great application essays take many drafts to share your unique stories, and no work is ever wasted as you can use essays in different places
Refine your college lists.  As you learn your AP and other test results, refine your college lists. Try to make sure you truly have a balanced list, while only having colleges you would attend on it. Use Naviance and other resources to help you find colleges that match your academic and extracurricular interests.
Book late summer to early fall college visits and interviews.
I hope these tips are useful. Please let us know what else we can do to help you prepare for your senior year.