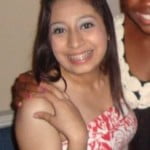 Today, I'd like to talk to you about planning your own semester, particularly in terms of testing.
When I was a junior, I took the SAT in March with full intentions of retaking and beating my score in October. After studying and taking the March SAT, I evaluated my scores and set a reasonable goal for the next time I was to take the SAT.
As SAT classes can be expensive, I went to my local bookstore and library to peruse prep books.
If you choose to do what I did and take the SAT in March, be sure to take advantage of the College Board online SAT score reports, which was particularly useful in guiding my studies between March and October. You can use fee waivers to take the test twice at no cost.
The deadline for the March 12 SAT is February 11.  So, you have time. There are no SAT Subject Tests that date.
The other spring dates are May 7 (Register by April 8th) and June 4 (Register by May 6th).
Sign up to take the SAT now!!!
http://sat.collegeboard.com/register/sat-dates