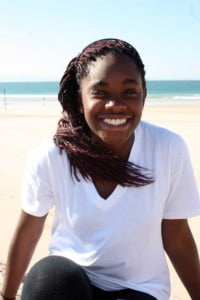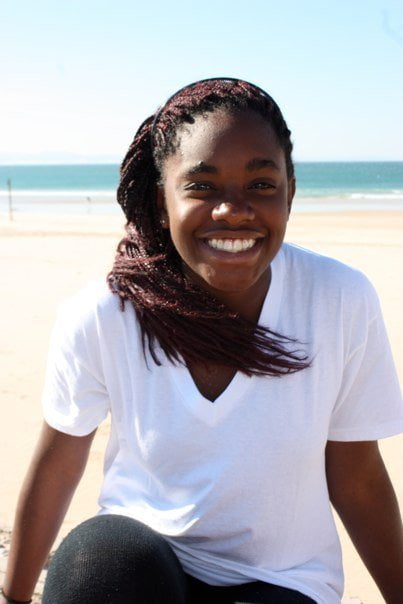 Advice to juniors:
Juniors! Start the college admissions process early! Ignore the friends who call you lame and say that you don't need to start early, because you do.
Once the Common Application comes out (or any online application), definitely take the time to fill in the basic information stuff. When you are close to the end of your application, the smallest jobs will stress you out, so there's no reason to add that to your list.
Next: Make a list, with all the kinds of schools you can see yourself at. If that list ends up bringing together liberal arts schools with polytechnic institutes and large, state schools, so be it! As your interests change, the list will become smaller. Eventually, it will reflect where you really see yourself, and it's totally fine to have that level of diversity in type of schools you are looking for.
Don't be afraid to set standards for yourself. If you want to be in an environment that is at least 40% students of color, then go for it! Find the things that mean the most to you in a college experience. Out of the hundreds of schools to choose from, some of them will fill your needs.
Most importantly—work on essays, and start them early! Your essays really do hold so much potential. It's your only chance to create something completely individual to yourself, and your slacking off freshman year can't ruin it (the way we all claim our GPA was lowered). I know if your school requires five four essays, it might cause you to have a mini freak out, but keep this in mind: the more essays they ask for, the more opportunities you have to talk about yourself. The five essays I had to write for my first choice took me a long way. In fact, I got into my first choice! And since then, my admissions officer has sent me letters quoting parts of my essays. So trust me, when you search yourself and find the motivation and effort to write your essays, they will notice, as long as you write the story that  "only you can write," something a wise woman once told me.
And here's one more thing. In the midst of your college application process, find something you love doing—whether it's singing, dancing, or sleeping, and do it. Make sure that your first semester is more than just stress. Try and make it enjoyable for the times when you aren't working on college apps. It'll keep you alive.
Good luck guys!
Makshya
Firs generation college goer
Admitted Early Action to Stanford University, Class of 2015