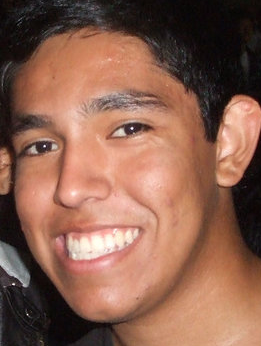 Gabriel Quiroz
University of California, Los Angeles, Class of 2014 
Hometown: Los Angeles 
High School: Discovery Prep Charter School
It is now 12:47am (October 5th) and I am currently working on a paper that is due in two days, well technically tomorrow because it is now Tuesday. I am also attempting to do some reading that is due today at 10am. Although this may seem a bit overwhelming it is not as bad as it sounds. I usually do my work in the lounge, where I am currently writing this, and there are always several people in here. Currently there are about 8 people in the lounge with me and we are all doing the same thing, working on homework. Working in the lounge really benefits me because it allows me to see that I am not alone.
At home I used to think, "who else is doing homework at 1 am? Am I crazy or there other people still up doing their work?" Working in the lounge has allowed me to see that I am not the only person that stays up doing work. If I ever feel that I just have to much work to do, I usually come to the lounge where I can get some homework done while surrounded by others that are focused on their homework. As the phrase goes "monkey see, monkey do" and that is what helps me get into the mindset of working on homework.
It is now 1 am and I am going back to work. I want to leave you with this idea, surround yourself with positivity and studious people every once in a while because I might just rub off on you.