Welcome to prime-time interview season for college applicants. Every interview is another chance to demonstrate your passions, your potential, and your commitment to the college. Remember, most interviewers have not seen your application, so do not waste this powerful opportunity to make another great impression.
1. Who gets interviewed. Many colleges interview some or all applicants as part of the application process. Go the college's website and find out its interview policies. I also have them on my app, All College Application Essays. They will never include your parents or relatives, but your they are welcome to accompany you to the interview.
2. Types of interviews. Interviews are either informational or evaluative. 
Information interviews just are for you. They enable you to learn something about the campus and do not sway your admissions process in any formal way other than demonstrating your interest or helping provide more information for a college specific essay.
Evaluative interviews play a role in your admissions process. The interviewer writes a formal report that goes into your application file.
3. Interviewer types.  Interviewers vary from college admissions officers to college students to alumni. These people are all passionate about their college, and all can offer unique perspectives. If you can, try to research who will interview you. The internet makes this much easier and you can prepare some specific questions if you know whom the interviewer is before the interview. Don't worry if you don't, just go prepared to answer questions. Students know the most about the current college experience, while alumni can be recent, mid, or older graduates. My mother has been interviewing for Harvard for more than 50 years. She may not know that much about what goes on there now but she certainly knows how to ask great questions.
4. Interviewing locations. Interviews can take place on or off campus. They are also now virtual.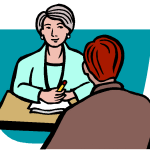 On campus. Many colleges interview on their campuses. You book an interview on their website from the spring of junior year to winter of senior year. These slots are competitive, and you should book them as early as possible.
Off campus. Admissions officers often travel to cities to conduct interviews. Alumni meet you in your cities. They will contact you and ask you to meet often at a coffee shop. Try to be as flexible as possible with meeting interviewers and respond to their email requests within 24 hours.
Virtual. Many campuses now offer Skype or other virtual forms of interviews. Check the format and make sure your webcam doesn't focus on a messy room, etc.
5. Preparing for an interview. There is no one script for an interview, but you can prepare. You know the interviewer will ask about your high school experience, your academic passions, and your college hopes. Be prepared to talk about two to three of your specific experiences or accomplishments. Know enough about the college that you can ask some interesting questions. Obviously college admissions officers and college students can answer more detailed questions than most alumni. If you get nervous, bring your resume–for you. It can help refresh your memory if your mind goes blank. If you're really nervous, do a mock interview with an adult at school or a counselor or even a current student of that college.
6. Dressing and behavior. This should not be complex. You do not need to wear a suit, but you don't need to wear ripped jeans and a tank top. You should look at the interviewer throughout the interviewer and shake hands if appropriate at the beginning and end. Use common sense.
7. During the interview. There are no trick questions in an interview. Interviewers truly want to get to know you and learn more about how you can contribute to their college. If you don't know an answer, then re-direct the question to something else. For example, if you are asked about a recent book you read for pleasure and you haven't read a book for ages, then tell them about a book you read for school that you liked or an article online that you read. Be creative in your answers. Make sure you get the interviewer's name and email address.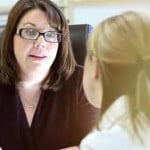 8. After the interview.  With an hour, you should write down notes about the interview. Within 48 hours, you should write a thank you letter or email. The format no longer really matters. Yet a hand-written note can go a long way. In your note or email, thank the interviewer, mention something new that he or she helped your learn about the college, and if they work at the college, ask a follow-up question.You can also share something else about yourself that you know realize connects to the interview. It is always nice to let the interviewer know that you got admitted, if you did. If you get placed on a waitlist or deferred, you can contact the interviewer and ask for any advice her or she may have on how you can submit additional materials to strengthen your chances of getting in.
9. Special interviews. Sometimes, your family may connect you with someone from the college. Take these meetings as seriously as you can. Always follow the steps above, and do whatever you can to impress your interviewer. If they want you to bring a resume, bring a nicely formatted resume. If they want to read your application.
10. Unwanted or unexpected questions. If you don't want to talk about your test scores, and you get asked what they are, just say you are waiting for your most recent scores or signed up for a December test. You can also defer the question to a discussion about a recent project you completed. You have the right to think about a response if the question is unusual, and you have the right to return a question with a question. These situations rarely occur, but if you're a nervous person, practice.